Chim↑Pom 
URGENT TALK SESSION !!!
From the latest news to proposal with Catalogue Signing by Chim↑Pom
Friday, August 23, 2019
---
Time : 19:00 – 21:30 (it may be extend)
Admission: ¥1,000 (Omusubi and tea included) / Register here
Language : Japanese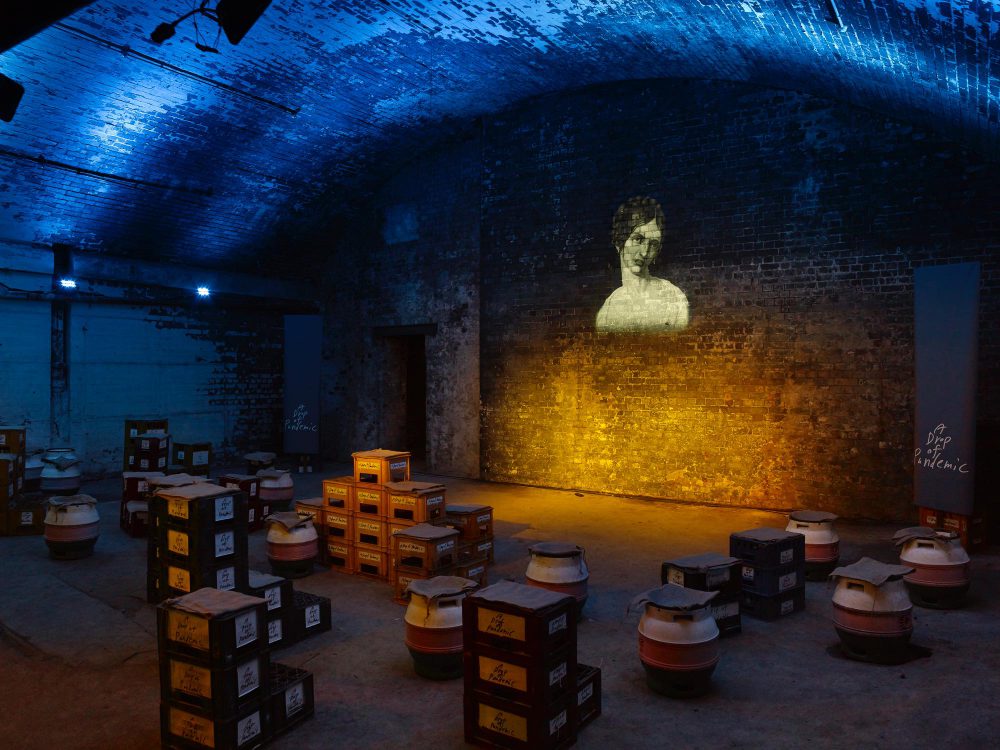 A Drunk Pandemic
2019, Photo by Michael Pollard
©️Manchester International Festival
For the last four months, Chim↑Pom has traveled to the other side of the globe multiple times to showcase their solo exhibition at Art in General in New York and to create a large-scale presentation at Manchester International Festival.
Upon their return this summer, ANOMALY is excited to host an urgent talk session by Chim↑Pom to share their experience and much more. 
According to the artist, in the US, the historical event of the atomic bombing of Hiroshima and the Fukushima nuclear disaster seem less remembered today. In the UK, they witnessed a fertile cultural ground is being emerged with more opportunities passing down to the younger crowds and the organic blend of arts, performance, and music is about to sprout. Like any other works acknowledged, Chim↑Pom presented the new body of work along with great support contributed from the local community members.
With their "real" experiences and to reflect a fundamental question about what Japan needs to draw attention to, Chim↑Pom urges to gather, discuss, and share their proposal. Additionally, their works recently joined the public collection of the Guggenheim Museum, and the talk session will be a rare opportunity to relive the footsteps of Chim↑Pom's and to think of the role of contemporary art in our country.
ー Program ー
[Commens on the recent presentations]
"Threat of Peace (Hiroshima!!!!!!)" at Art in General, New York, US
"A Drunk Pandemic" at Manchester International Festival, Manchester, UK
[Comments on the public collections]
– Solomon R. Guggenheim Museum, New York, US
ー SPECIAL OFFER & CATALOGUE SIGNING ー
The artist's first catalogue to introduce their 14 years of activities "We Don't Know God: Chim↑Pom 2005-2019" is available at the reception desk. As a special offer during the event only, the catalogue can be purchased for 5,500 yen incl. tax with the autograph signed by the artist.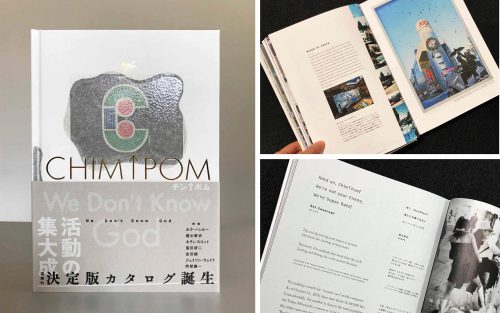 ---