Daisuke Takahashi
Doing Painting – A Bright Turnabout
2022.9.10 (Sat.) – 10.8 (Sat.)
Open on Tue., Wed., Thu., Fri. and Sat., 12:00 – 18:00
Closed on Sunday, Monday, and holidays
---
As a related event to Daisuke Takahashi's solo exhibition "Doing Painting – A Bright Turnabout", we are pleased to invite Roger McDonald (independent curator) to give a talk event. They will share the background of this exhibition and talk about "playfulness", "sense of speed", and "crisis" as keywords. We hope you will join us.
After the talk, there will be a sale and signing of Roger McDonald's book [Deep Looking], which is currently on sale.
Daisuke Takahashi x Roger McDonald Talk Event
Speaker: Daisuke Takahashi, Roger McDonald
Date: 2022.9.29 (Thu.) 19:00-
The event is scheduled to last approximately 1.5 hours, but the end time may vary depending on the progress of the day.
Capacity: 20 people(Application) *Please newly register or log in to ArtSticker to apply.
Language: Japanese
Venue: ANOMALY, Tokyo
Live Streaming: Online video distribution on ANOMALY's Instagram account in addition to the venue
Fee: Free
Profile of Speakers: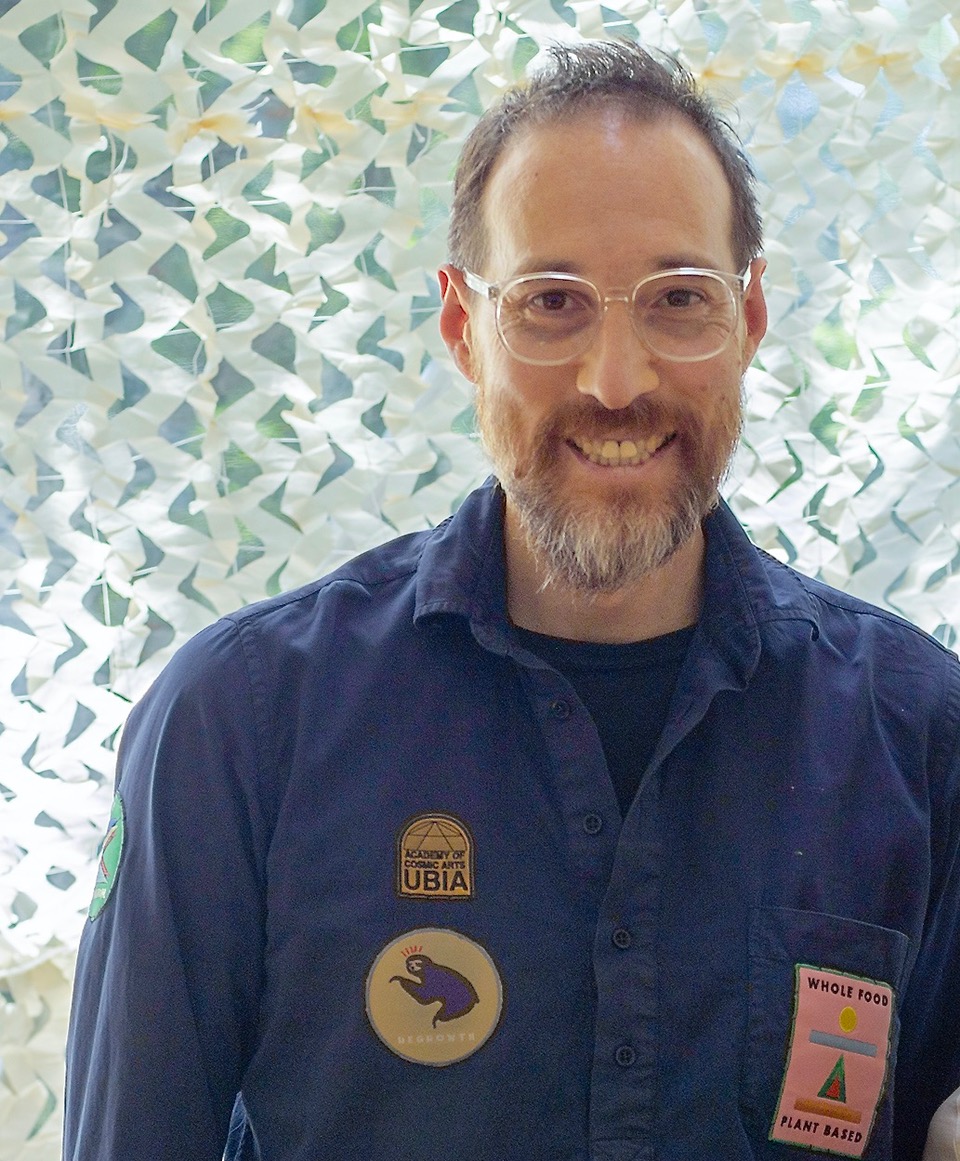 Roger McDonald (independent curator)
Roger is a founding member of Arts Initiative Tokyo AIT (Tokyo). His research focuses on the history and practice of art and cosmic consciousness. His areas of interest include: modern art and Zen Buddhism, art and entheogens, Sung period Chinese landscape painting, classical Indian music and issues of climate change, deep adaptation and art. He was born in Tokyo in 1971 to British and Japanese parents. He studied Mysticism and Religious Experience (MA) and Art History (PhD) at The University of Kent, Canterbury under Professor Roger Cardinal (Outsider Art 1972). He taught at various art universities in Tokyo from 2002 – 2016, and has directed the independent study program MAD at AIT since 2000. He has curated exhibitions since 1998 (including the inaugural Singapore Biennale in 2006 and The Museum of Together at Spiral Tokyo in 2017) and founded Fenberger House a private house museum in 2012 where he organizes exhibitions and leads residential workshops. He published his first book [Deep Looking] in Japanese in June 2022.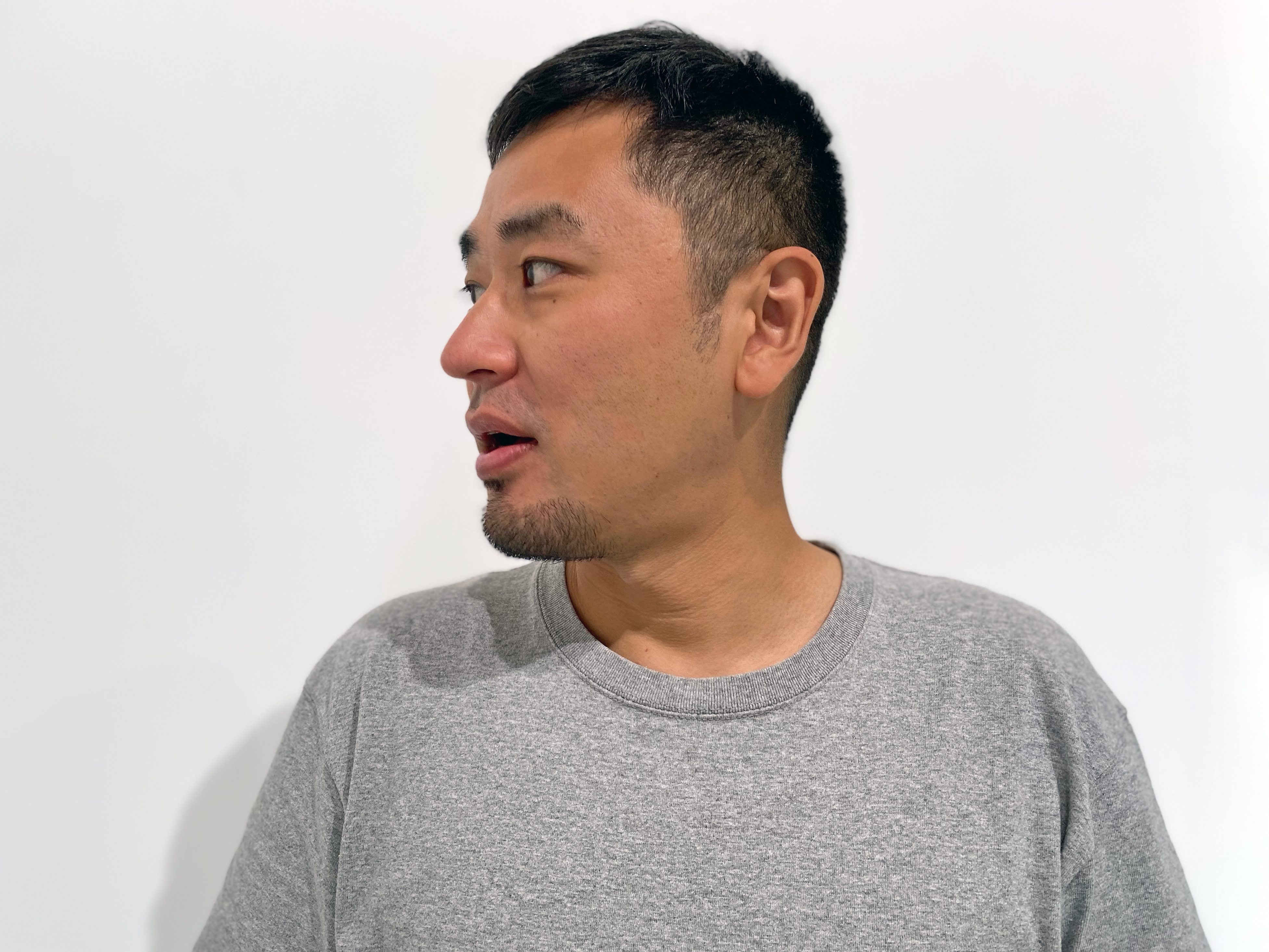 Daisuke Takahashi
Born in Saitama Prefecture in 1980, Daisuke Takahashi became known for his abstract paintings with impastos consisting of many layers of pigment. In recent years, he has gradually shifted his style and unveiled some eccentric paintings with concrete motifs.
Over a period of about five years beginning in 2011, Takahashi made a transition from the impastoed "nighttime paintings" he produced while facing the canvas alone at night under fluorescent lighting to thinly painted "daytime paintings" that also took in the world outside himself and were produced under the bright light of day, and further to his "sleep paintings" for which he applied a coat of varnish on the uppermost layer of the painting, thereby physically separating himself from the painting. This transition was occasioned by a switch to the daytime in his production rhythm owing to changes in his family makeup and life environment.
Subsequently, beginning around 2016, germinal renderings of numerals and other symbol-type markings began to emerge on his works. In more recent years, Takahashi showed his Daydream series that incorporates ideographic characters on the canvas for the names of periods (Jomon, Yayoi, etc.) and eras (Heisei, Reiwa, etc.) of Japanese history. This was followed by works that took as their motifs familiar items such as children's toys, a frying pan, a one-yen coin, a pineapple, and the exterior walls of houses.
Takahashi heads to the tableau after preparing a detailed plan drawing and repeatedly checking it. In Takahashi's works, the pictorial space deepens while maintaining a close connection with living space. The pieces appear before our eyes as devices that enable us to re-encounter a world we thought we already knew, and to get a new and fresh perception of it.
Takahashi has developed his art in new directions while earnestly coming to grips with the constantly changing environment surrounding us. Going forward as well, he will undoubtedly continue with his activity and thought in his insatiable exploration of painting.
His main exhibitions in recent years were Halfway Happy Vol. 5, Daisuke Takahashi – RELAXIN' (2021, gallery αM), Sazaedo 2020 – Modern Spiral and a Hundred Paintings (2020, Art Museum & Library, Ota), NEW VISION SAITAMA 5 – The Emerging Body (2016, Museum of Modern Art, Saitama), Present-Day Paintings – Two-Dimensional Works of Four Artists (2015, Kawagoe City Art Museum), and The Way of Painting (2014, Tokyo Opera City Art Gallery).
---
Notification of precautions and requests

 

To prevent the spread of COVID-19, and to ensure the safety of visitors, artists, staff, and the community in compliance with the government's health guidelines, please take a moment for the following requests upon your visit.

 

Visitors are asked to wear masks and sanitize hands before entering the gallery. Hand sanitizer is available at the entrance.

Please refrain from visiting the gallery if you have symptoms such as a fever (37.5°C or higher) or cough.

 

Our staff will have temperatures taken before coming to work to check health conditions every day, and will guide you by adopting frequent hand hygiene and wearing masks.

The entire space will be regularly ventilated and we will disinfect the high-touch areas.

 

Please check our website or SNS for the latest information about opening hours, as we may change it or close the gallery in unpredictable circumstances.

We appreciate your cooperation.

Tags: Daisuke Takahashi